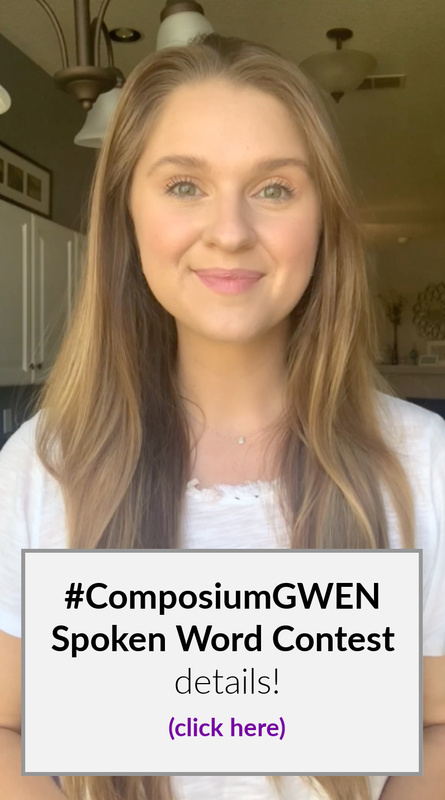 Aug 20, 2020
Posted at 11:00 AM
GWEN Composium Spoken Word Contest
Global Women's Empowerment Network (GWEN), as it's name states, is an organization all about supporting and empowering women, and I am proud to say that I've been a spokeswoman for GWEN and a GWEN Gal since 2012. Please allow me to tell you about an exciting upcoming GWEN event ~
Each year GWEN honors the International Day of the Girl. And this year, GWEN is celebrating the poet inside of YOU for their 1st annual COMPOSIUM Spoken Word Contest!
Want to hear more? ……...
CLICK HERE, which will take you to a short, 2 min video explaining!
You must be between the ages of 14 and 22.




Create and record a ONE MINUTE original piece on a topic - relating to girl empowerment - that is important to you!




Upload your video to INSTAGRAM, and include the hashtag #ComposiumGWEN and tag @ComposiumGWEN in your post.



FOR DETAILS, RULES & REGULATIONS, go to: https://gwen.global/gwen-composium/
Top prize winners receive $250 USD, AND their entry aired on the GWEN LUMINARY AWARDS CEREMONY & AWARDS SHOW, streaming from Hollywood, USA and Lagos, Nigeria on October 11, 2020!
It's YOUR VOICE - YOUR CHOICE!
What do you want to say about the Empowerment of Girls around the world?
Thank you, have fun, and good luck!