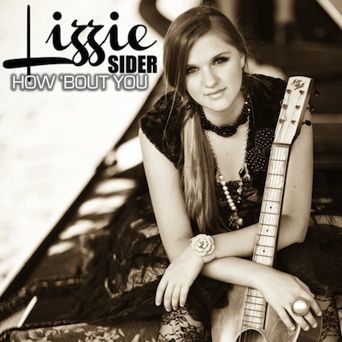 Dec 12, 2011
Posted at 9:00 PM
Country Starlet Lizzie Sider Featured On Major Industry Website (T4C)
Country Starlet Lizzie Sider Featured On Major Industry Website (T4C)
New York, NY (Top40 Charts/ Bridegroom & Bitney PR) Talented far beyond her years, young country music artist Lizzie Sider is a worthy addition to the industry, quickly getting recognized, and is now featured on huge country music industry site, RoughStock.com!

A naturally gifted songwriter with strong yet beautiful vocal abilities, Lizzie is a refreshing new voice that brings her true talent and rarely found compassionate spirit to her work as a developing artist. Now featured on Roughstock.com, Lizzie's song, "How 'Bout You" is a sweet song of romance that showcases Lizzie's strong songwriting and singing. "How 'Bout You" already has snagged Lizzie numerous devoted fans and has the industry paying attention.
Head on over to RoughStock.com to see the feature on Lizzie Sider and get a taste of what this rising star has to offer!
https://www.roughstock.com/audio/exclusive-audio-premiere-lizzie-sider-how-bout-you
To find out what Lizzie is up to check out the following sites!:
www.LizzieSider.com - Facebook.com/LizzieSider - YouTube.com/LizzieSider
Music: https://itunes.apple.com/us/album/closer-to-love-ep/id476788076