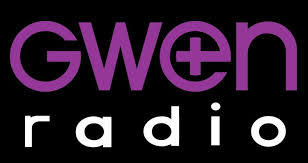 Dec 21, 2017
Posted at 10:00 AM
Silent Night is featured on GWEN Talks Radio

Tess Cacciatore hosts the awesome GWEN TALKS RADIO show on iHeartRadio every Wednesday.
On Oct 18, 2017, I was a featured guest on Ep. 2 "Victorious"
And.... yesterday, Dec 20, 2017, my Silent Night was the Holiday inspired song on Ep. 11 "The Immaculate Perception"
Thank you, Tess Cacciatore and GWEN | Global Women's Empowerment Network, for having me on and for the incredible work you do every day for women and our causes!
Proud to be a GWEN Girl!!