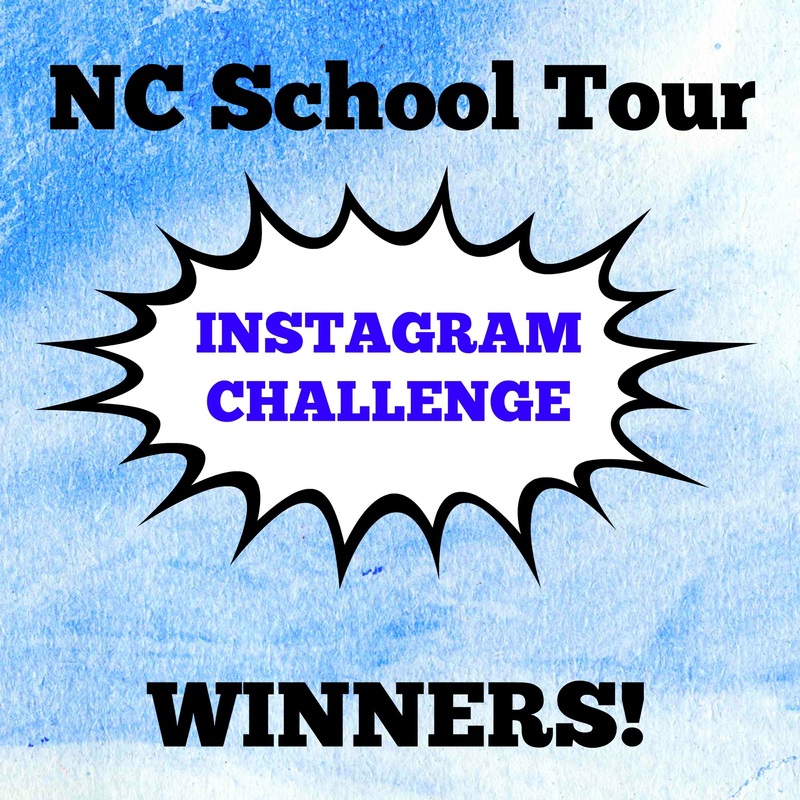 May 11, 2017
Posted at 12:43 PM
INSTAGRAM CHALLENGE WINNERS!
! ! THE TIME HAS COME ! !
Thank you to everyone who posted fantastic quotes, videos and pictures!! You are all AWESOME!
I put all of your names in a big bowl and RANDOMLY chose 5 winners from each school mentioned below!
Winners get a Lizzie Sider t-shirt!
DM me for final details and to get your t-shirt! https://www.instagram.com/lizziesider/
Congrats everyone!!
Meadowlark Middle School:
@kahlans_art @havybaotran214 @skyliestarz @ayeee._.kiana @__lilac__lover_
Fall Creek Elementary:
@reagan522 @horsesaremybesties @__itsmekobe__ @milliebobbyblack @jester_522
Forbush Elementary:
@mal_mom06 @nuckleheademi @hxrnandez @softball_catcher02 @elliesouthern44
Davis Drive Elementary:
@brayson_22 @janampa1967 @swoozerz @kristinajchamblee @siri_vanam
Camden Intermediate School:
@carlgravely @liza_swims @chloeskag @brighttteyesss @mack_coffee
If you won, don't forget to DM me!! Xoxo