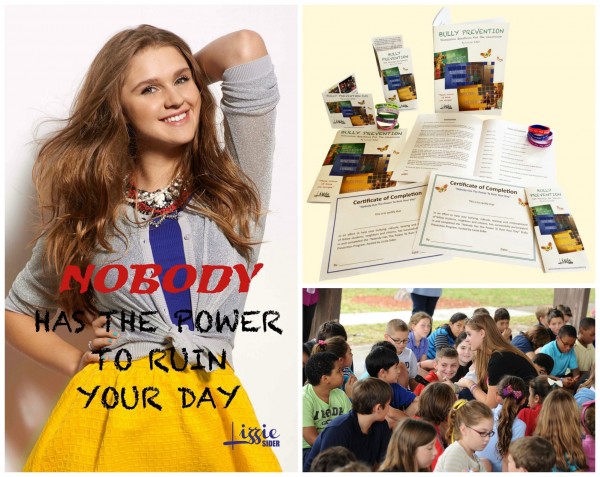 LIVE WEBINAR - Hosted by NCEA (National Catholic Educational Association)
BULLY PREVENTION WEBINAR
FREE - Direct to Your Classroom - Open to All Schools - LIVE
TUESDAY, May 2 @ 1:45 - 2:45 pm EST
Hosted by NCEA (National Catholic Educational Association)
Welcome 18 year old Top 40 recording artist and nationally recognized speaker and anti-bullying role model, LIZZIE SIDER, into your classroom via this live Webinar. Lizzie will present her anti-bullying message directly to your students, including taking questions.
Join this FREE Webinar ... REGISTER HERE
Lizzie has performed her live Bully Prevention Assembly at nearly 400 schools throughout the country, and her Free Bully Prevention Video Package is now being used in over 3,400 schools representing 2,250,000 students in all 50 states and world wide.

WEBINAR - National Catholic Educational Association
Age Restrictions

ALL AGES